POSITIVE-ONE SYSTEMS CORPORATION

BUSINESS SUMMARY
POSITIVE ONE SYSTEMS CORPORATION (POSITIVE-ONE) is a company with goals to develop end to end electronic product design solutions based on customer requirements.
Our services include project management, electronic design,industrial design, prototyping and manufacturing.
POSITIVE-ONE is an IT consultant company well-known to have strong project management and business start-up skills in Japan and Asia. Our staff have diverse working experience at Japanese companies,Asia Pacific/Japan of USA Stockholder companies, Asia Pacific/Japan of Canadian companies, Asia Pacific/Japan of Swedish stockholder companies, and many other prestigious companies that provide security application, server, embedded board, embedded tools, certification and system integration business.
We are confident in building business in the IT world-
especially in the area of embedded products.
Although Positive-One has been a product-selling company, it is in the phase of developing into a combination of both, a product-selling company and a consulting company. We have integrated consulting into our business for it is the most efficient way to serve our clients.
We put effort into understanding our client's needs and assisting them on structuring projects together from scratch until we find a solution that would meet their requirements as much as possible.
OUR VISION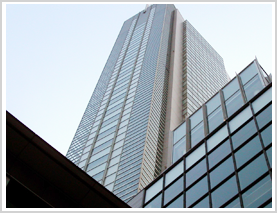 Three points our company stresses:
1.System development and Application development
2.Embedded product sales
3.Conformance test and certification
System Development and Application Development.
We begin by consulting our customers on their starting project's system development.
We later suggest the most suitable solution for the
customer's project.
At times, we take part in already-existing projects.
If the customer decides on our solution,
we will provide our full service and support.
We then resell our products and system to other companies.
Embedded Product Sales
We sell computer boards, embedded tools, RTOS, OEM license for WindowsXP Embedded and WindowsCE (Japanese and English Version) etc.
We are proud of keeping healthy relationships with our past customers.
We and our partners have continued to notify each other on up-coming projects and have worked together on various projects.
Our strongest alliance is with the semiconductors.
We are good partners with ARM Ltd, Freescale Semiconductor,
Renesas Technology etc…Another benefit of working with us is that we can foresee and inform customers about the trend market and niche market by checking on the latest news from our semiconductors and past customers.
This has helped us in producing and marketing new business plans and products.
We have experience working with customers in areas such as Automotive,
Multimedia, Networking Digital Sinange, Medical, Automation, Military and Mobile.
POSITIVE-ONE Group COMPANY PROFILE
Company Name
POSITIVE ONE SYSTEMS CORPORATION
Date Found
2011, 11
Head office
Shibuya Mark City 22F, Dougenzaka, 1-12-1,
Shibuya-ku, Tokyo, JAPAN 150-0043
Tama office
Sekido, Tama-city, 4-72, Tokyo, JAPAN 206-0011
CONTACT US
| | |
| --- | --- |
| Phone : | +81-3-3256-3933 (Available from 9am -6pm JST) |
| E-mail : | This email address is being protected from spambots. You need JavaScript enabled to view it. |
PARTNER COMPANIES & SUCCESSFUL PROJECTS.